Cranachan author, Helen MacKinven, will be appearing at this event – scribble it down in your diary now!
Sat 20 May 8:00pm (120 minutes)
New Town Hall
Free event
Local author Kirkland Ciccone guides us through a spectacular cabaret evening stuffed with readings, performance, music and laughter. Expect performances from Helen MacKinven, David F Ross, David Keenan and others, music from Glasgow trio The Flexibles, plus hear some special stories from CACE Older People Active Lives members.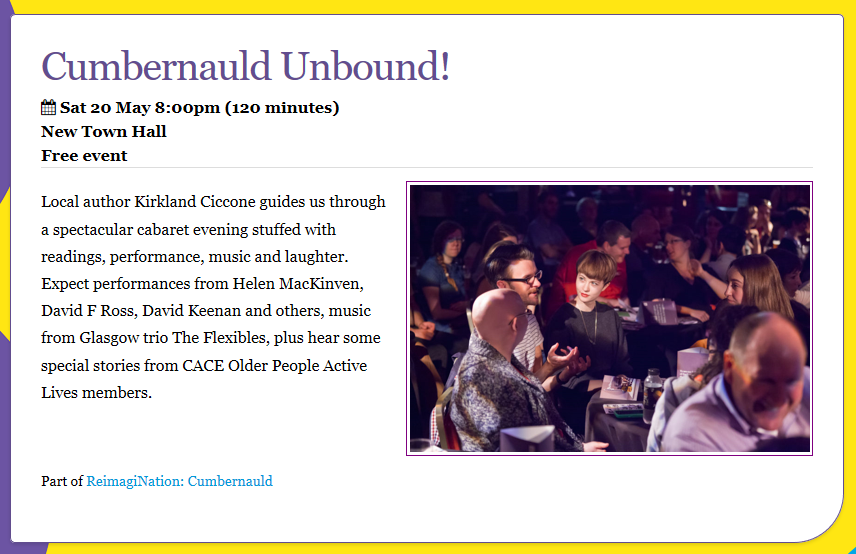 EIBF On the Road Event: Cumbernauld Unbound!