Barbara Henderson has lived in Scotland since 1991, somehow acquiring an MA in English Language and Literature, a husband, three children and a shaggy dog along the way. She now teaches Drama, although if you dig deep in her past you will find that she has earned her crust as a relief librarian, receptionist and even a puppeteer. Her worst job ever was stacking and packing freshly pressed margarine tubs into cardboard boxes while the plastic was still hot – for eight hours a day. She is still traumatised!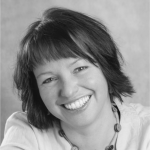 Barbara has been interested in the history of the Highland Clearances since the early 90s. But it was when she stumbled across the crumbling ruins of Ceannabeinne, near the village of Durness on holiday, that her current novel Fir for Luck began to take shape in her imagination – and that story simply wouldn't be ignored.
Over the years, writing has always been what she loves most: Barbara has won several national and international short story competitions and was one of three writers short-listed for the Kelpies Prize 2013 with a previous novel manuscript.
Barbara currently lives in Inverness and spends her time researching how on earth other people manage to make money from writing. She blogs regularly at www.write4bairns.wordpress.com
@scattyscribbler   http://www.barbarahenderson.co.uk/
Punch is Barbara's second novel for children. It tells the story of Runaway Phin's journey across Victorian Scotland with an escaped prisoner and a dancing bear. Punch was recently shortlisted for the Crystal Kite, awarded by the Society of Children's Book Writers and Illustrators.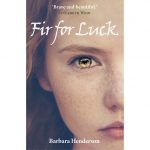 Fir for Luck is Barbara's debut novel. It was an Amazon bestseller in its category on publication day.